We're excited to announce that we are the official beer partner of an exclusive event at Alley Cambridge, powered by Verizon. This is a special opportunity to hear from both top industry leaders and prominent Verizon directors on how they're building the smart cities and smart vehicles of tomorrow.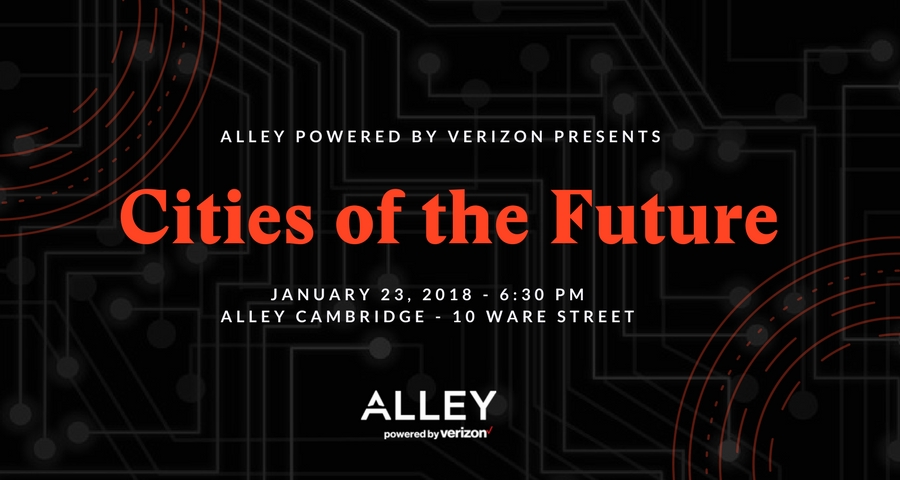 ---
Meet The Speakers:
Ian Goh, Strategy and Operations Manager at nuTonomy
About: Ian Goh is currently Program Manager at nuTonomy, a startup building self-driving software to bring autonomous mobility-on-demand to cities around the world. Most recently, he led the launch of nuTonomy's passenger pilots in Boston. Prior to this, he was on the Product team at connected car startup Automatic Labs, and at Bain & Co. where he worked with a variety of large technology companies. Ian holds a B.S. in Business Administration and Minor in Electrical Engineering and Computer Science from UC Berkeley.
Sid Misra, CEO of Perceptive Automotive
About: Sid Misra is founder and CEO of Perceptive Automata. He leads a team of neuroscience, cognitive science, and computer vision experts who created the next-generation behavior and neuroscience-driven AI enabling autonomous vehicles to negotiate human interactions. Prior to Perceptive Automata, Sid spent most of his career building telecommunications and internet companies. After completing business school, he was appointed an Entrepreneur-In-Residence at Harvard University that led to his current venture. Sid has a BS in Electrical Engineering and a BA in Economics from Columbia University, and an MBA from Harvard Business School.
Nancy Li, Product Manager of Traffic Safety at Verizon
About: Nancy is Product Manager of Traffic Safety at Verizon. She leads a team of 30 engineers and designers to develop one of the first solutions in the country to use machine vision and an integrated IoT system to reduce traffic fatalities and serious injuries. This solution has been deployed in Boston, Palo Alto, and Sacramento. She is currently leading a team of sales, marketing, and operational experts to roll out the product nationally. Prior to Verizon, she was the first employee of Shell Oil's Boston office working on control systems of oil rigs. She holds a Ph.D. in Materials Science and Engineering from Boston University and Certificate in Systems Design and Management from MIT. She has 15 publications and one patent.
George Clernon, Director of Product Management at CIMCON Lighting
About: George Clernon is CIMCON Lighting's Director of Product Management. George has over 20 years experience in Product Management, IoT, and Engineering. Prior to joining CIMCON, he spent two years at Verizon as a Product Development Manager, IoT Architecture & Strategy Group where he was responsible for leading a team of six Senior Product Owners and over 60 software developers and test engineers in the development of Enterprise Verticals including Smart Cities, Agricultural Technology and Energy. Prior to Verizon, he spent 18 years at Analog Devices in various positions including IoT Strategist for the Industrial & Healthcare Group, Engineering Tools Manager – Core Markets, Solutions Architect – Worldwide Manufacturing, and Senior Software and Systems Engineer.
RSVP Here.